Wedding decorations can be pricey especially if you only use it once.
If you are going to purchase wedding decorations then make it something that you will use another time whether it's in your home or for other purposes. Plus when you are using things that you will reuse than you know it will represent you more than just a decoration on a wedding table.
My wedding was the vintage country chic. Most of my decorations were family heirlooms and it worked out perfect for many reasons.
#1) I could things that I or family members already had. Saving me lots of $$.
#2) My house is decorated in similar things, so the things that I did buy, I could reuse.
#3) The things that needed to be bought, I could typically get at a local thrift store. For example: This vintage suitcase was bought at Goodwill for $7. Other decorations such as milk vases, I collected for $.25-$.50.
Here are other examples of simple cheaper centerpieces.
Flowers can be one of the most expensive things you spend besides food and the photographer. It doesn't always have to be that way though.
Choose flowers that are in season at the time of your wedding.

Choose the flowers where you can get more bang for your buck. Don't be shy, your florist will be happy to tell you which ones these are.

Spend more money on your bouquet because you are the bride and use less expensive flowers for your bridal party.

Don't spend a fortune on boutonnieres. There are a lot of different styles out there to mix things up for these. Many people have used feathers, cotton seeds, or fabric flowers. This is an easy thing to do yourself!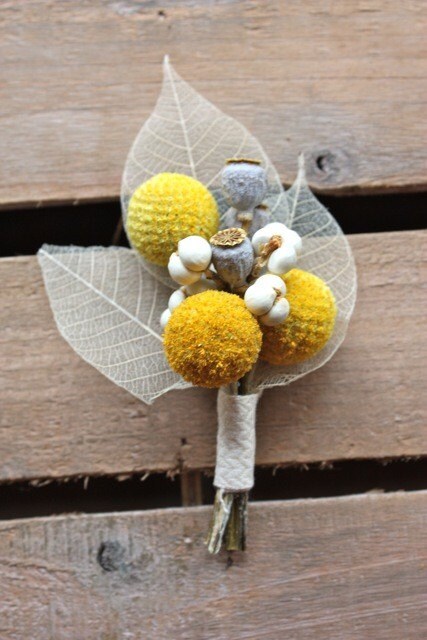 Seed boutonniere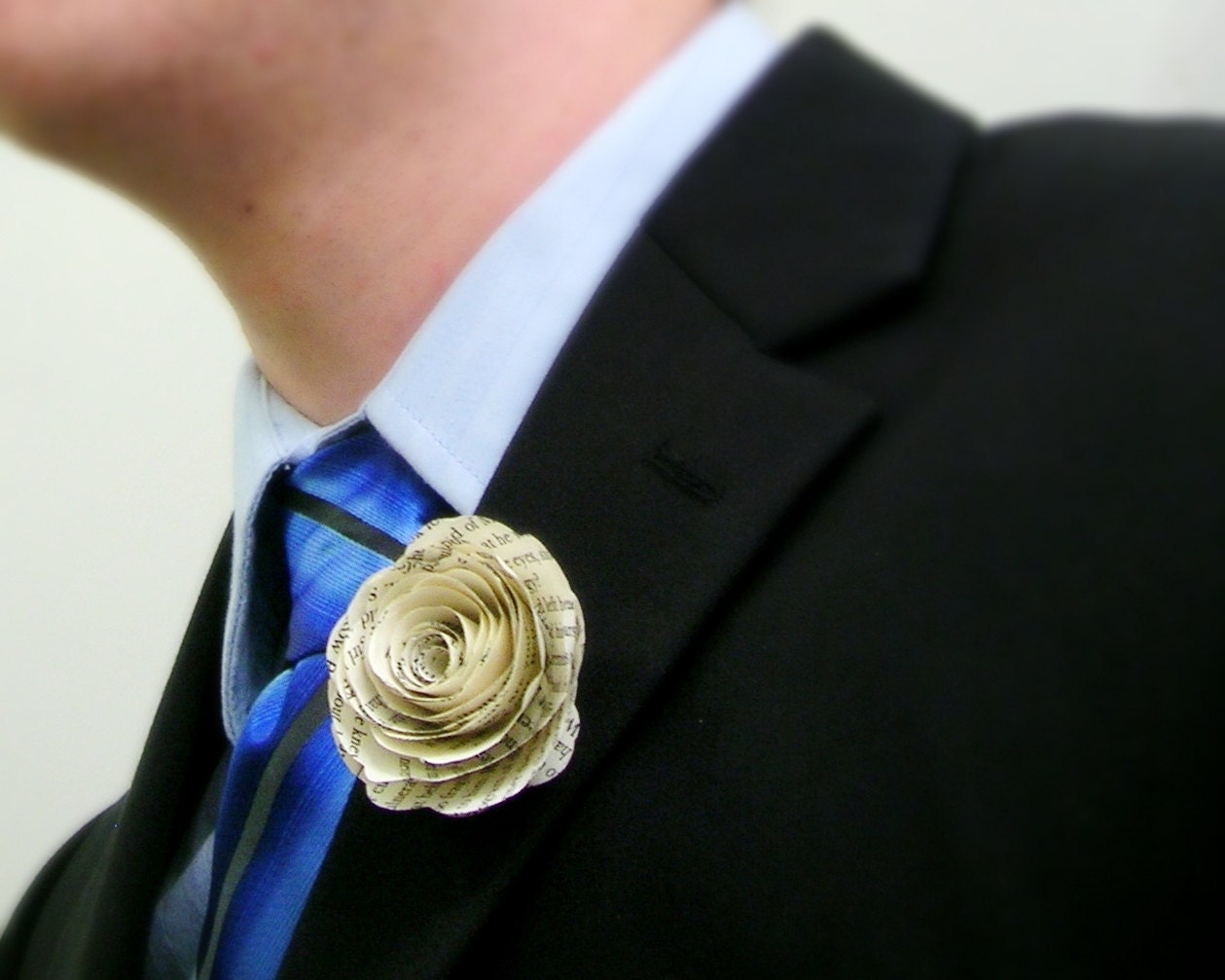 Rose boutonniere made out of a page from a book.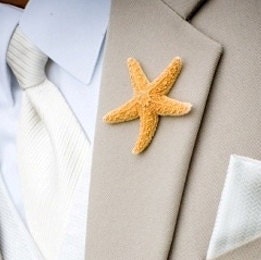 Starfish boutonniere- great for beach weddings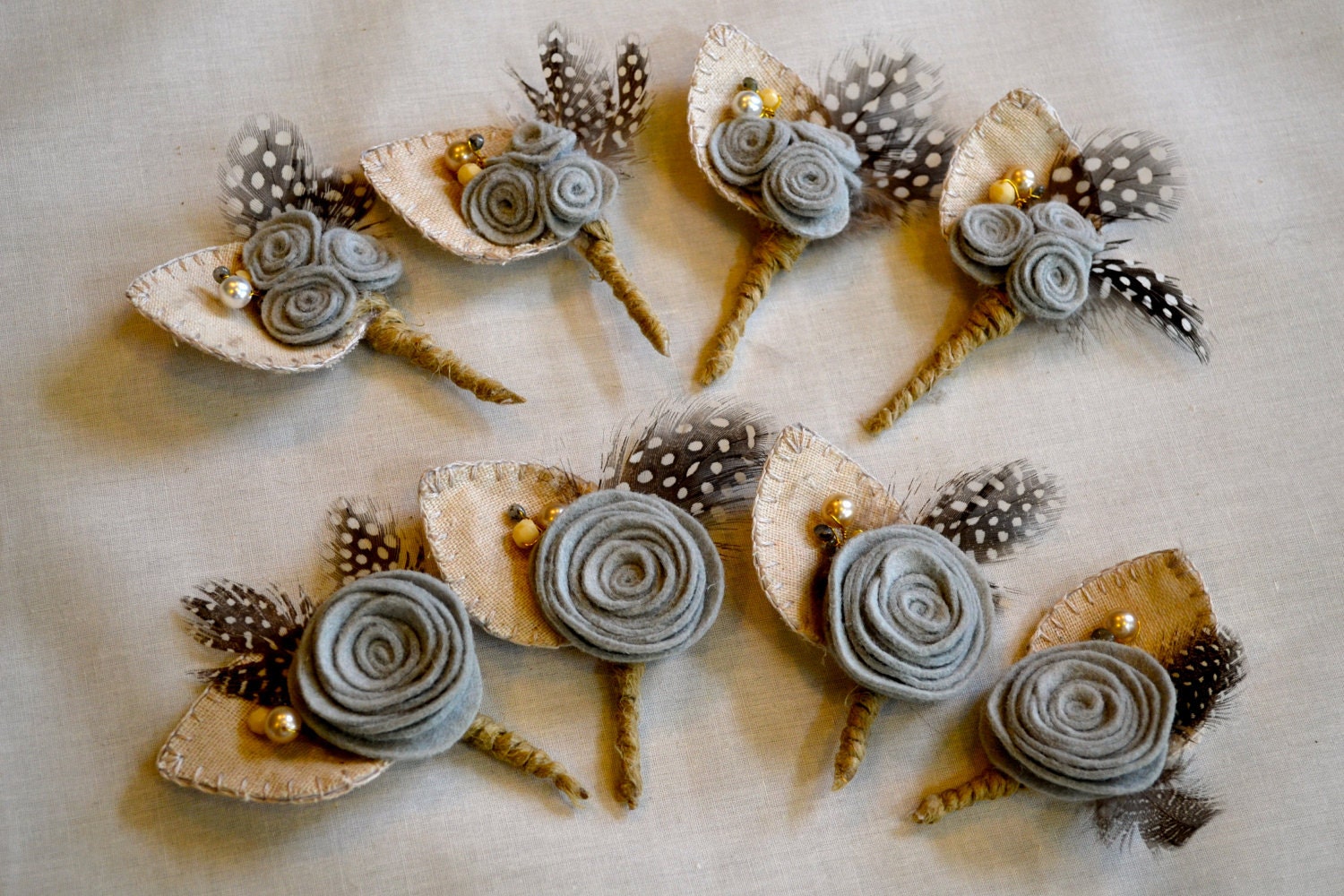 Fabric flowers with feather touches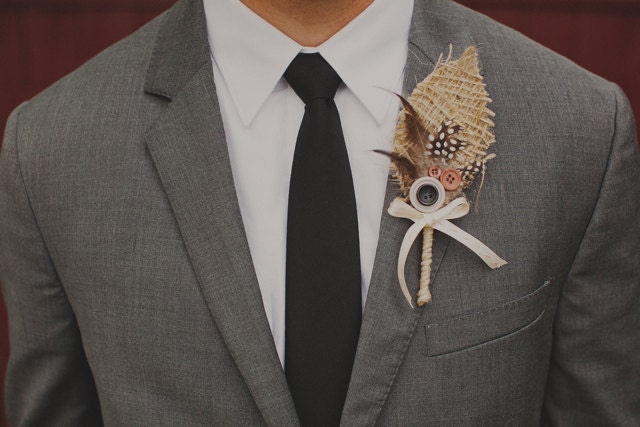 Burlap boutonniere- very easy DIY
Flowers for the reception and the ceremony keep simple and clean. I used babies breath in a lot of my flower decorations. It is not a flower that is usually seen as a beautiful flower, but when it is used by itself it can be quite elegant. Also, if your wedding happens to fall between the months of April- September (possibly even October) than use wild flowers.
Wildflower Bouquet
Different ways to use babies breath



***Note*** For all you brides out there, if you have not joined Pinterest, DON'T WASTE ANYMORE TIME! It is a lifesaver! Forget the expensive bridal magazines, join Pinterest. It's free!




Photo credits: Etsy, Google search, Pinterest